25-Feb-2017 : Paper mill

A family forced out of Gemynd has returned to its creative roots, reopening an old mill on the Dunadan river to revive an ancient tradition. Visit them and help them with their craft, the rewards for a hard days work are truly prized and unusual
24-Feb-2017 : Puppies

Rangers with patience to tackle the challenge can now breed their pets to enhance certain qualities.
04-Feb-2017 : AA is 25 years old!

Ancient Anguish is celebrating its silver anniversary all year long! Keep an eye on 'help events' for upcoming fun.
17-Jul-2016 : Inventory options

Several options have been added to the inventory command to help you organize and view your items. 'Help inventory' for more information.
19-Apr-2016 : Nepeth Castle

Extra foot traffic through the throneroom in Nepeth and a few extra guards suggest a new part of the castle has opened to the public.
28-Aug-2015 : Keepink

An entrepeneurial opossum is establishing a museum in the far east. She is looking for donations of extraordinary items. For those with a competitive streak, she has established some top lists of contributors.
09-Jul-2015 : Prompt enhancements

The player prompt has been enhanced and is now highly customizable. 'Help prompt' for details.
25-Jan-2015 : Virgision village

The influence of the goddess Virgis is growing in the southeast. A group of Virgision warriors have moved out of the castle and built a small village in the nearby forest.
30-Aug-2014 : Goal tracker

Maigyn has been having unusual visitors lately. Recently she was heard claiming she has found something to sell to people who advance unique goals in their life.
12-Jul-2014 : Snowfolk update

Industrious Frosty has been polishing up the igloo, reports Snowfolk GM Maker.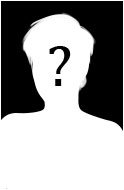 Name: Pine
Race: Half-elf
Gender: Female
Info: Madame Pine is considering setting up her own private eye offices, to solve the problems of random idiots through inventive means. There seems to be money in it, so why not?
Quote: